Meet Maria Noël Groves
An Herbalist Nestled in New Hampshire's Pine Forests
Maria Noel Groves, RH (AHG) is a clinical herbalist based in Allenstown, NH. She achieved certification through study with Michael Moore at the Southwest School of Botanical Medicine. She also completed Rosemary Gladstar's Science and Art of Herbology home study course, as well as Rosemary's advanced herbal program on site at Sage Mountain. Maria began her herbal studies with Nancy Phillips' Foundations Course at Heartsong Farm. Maria has nearly two decades of experience in herbs and is a registered professional member of the American Herbalists Guild. She opened her full-time practice in 2007. Before 2007, she worked under her maiden name, Maria Noel Mandile.
---



Maria's Background
Click here to download Maria's CV/Resume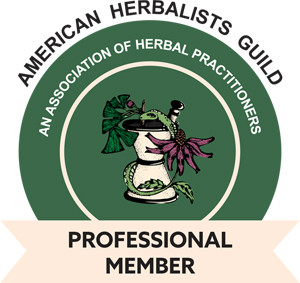 Clinical Herbalist
Registered Herbalist & Professional Member, American Herbalists Guild, 2013 - Present

Flower Essence Certification, Lichenwood Herbals, Christine Tolf,  Barrington, NH, 2010 

Advanced Herbal Apprenticeship Program, Rosemary Gladstar & Guest Educators, East Barre, VT, 2005

Southwest School of Botanical Medicine, Michael Moore, Bisbee, AZ, 2004

Science & Art of Herbology Correspondence Course, Rosemary Gladstar, East Barre, VT, 2004

Foundations in Herbal Healing, Nancy Phillips, Groveton, NH, 2003

Studied medicinal plants & volunteered at an eco-park, Volunteer Peten, San Andres, Guatemala, 2002


Health Educator 

1- to 5-hour courses taught at several locations including...

Wintergreen Botanicals, Allenstown, NH

Nashua Community College, Nashua, NH

Hospitals: Concord (primary educator), Exeter & Parkland (Derry) (guest speaker)

Greenwood Herbals Advanced Program, Limerick, ME

Canterbury Shaker Village, Canterbury, NH

Massabesic Audubon Center, Auburn, NH

Concord Food Co-op, Concord, NH

Libraries: Moultonborough, Center Harbor, JV Fletcher...

Garden Clubs: Merrimack, Bow, Bedford, Capital Area Organic, Milford, Amherst, Tyngsboro, Weare, Manchester, Nashua, NE Herb Society Chapter, Rockingham Herb Society...

Montessori Schools in Concord, Auburn & Bedford

Northeast Organic Farming Association of NH, Winter & Herb Conferences

D Acres, Dorchester, NH, Cultivating Wellness Conference

Concord Community Education, Concord, NH

Great Bay Discovery Center, Greenland, NH

Nashua Senior Activity Center, Nashua, NH

Heartsong Farm, Groveton, NH

The Herbiary, Philadelphia

Conferences: 2015 American Herbalists Guild, 2016 Traditions in Western Herbalism, several years of NH Herb & Garden Day and NOFA-NH Winter Conference


Health Writer
Author of a forthcoming Body into Balance book about herbs and wellness with Storey Publishing, due out in March 2016 

Health Editor, Columnist & Contributor, Herb Quarterly magazine, 2008 - present

Freelance Health Journalist, specializing in herb and natural health articles for Natural Health, Herbal Academy of New England, Tea Magazine, Herbs for Health, Herb Quarterly, Remedies, and Taste for Life magazines and The Associated Press, 2002-present

TEAm Member & Contributor, Tea Magazine/thedailytea.com 2012 - 2014

Blog & Herbal Web Content Contributor, Concord Co-op Buzz Blog & RemediesMagazine.com, 2012 - present

Editor & Contributor of the Concord Food Co-op Natural Buzzz newsletter, 
2008 - 2015

Editor & Contributor of the NOFA-NH newsletter, 2010 - 2012

Research Editor, Natural Health, covered "herb beat," wrote & edited herb articles, 2000-2002

Freelance Writer for local newspapers: Derry News, Portsmouth Herald, York Weekly 1999-2003

Bachelor's Degree in Journalism, University of New Hampshire, Magna Cum Laude, 1999

Intern, Sun Journal Sunday, 1998


Professional Credentials & Affiliations
Registered Herbalist & Professional Member of the American Herbalists Guild

Certified Clinical Herbalist, Southwest School of Botanical Medicine

Certified Flower Essence Practitioner, Lichenwood Herbals

Outgoing President & Co-Founder, New Hampshire Herbal Network 
Chapter of the American Herbalist Guild (NHHN-AHG)
formerly the NOFA-NH New Hampshire Herbal Network (NOFA-NHHN)

Co-founder, Member & Former Coordinator, Concord Co-op Wellness Educators

Partner in Education of the United Plant Savers

Member of the American Botanical Council

Member of the New Hampshire Audubon
Selected as one of the Union Leader's 40 Under Forty, 2016
As an Herbalist
Maria has been working with herbs for nearly 20 years and been formally educated by the country's top herbalists.
---
As a Journalist
Maria specializes in holistic health writing and editing. She is a former editor for Natural Health and a regular contributor for publications including Herb Quarterly, Remedies Magazine, and the Associated Press. Locally, she is worked as editor the NOFA-NH and the Concord  Co-op newsletters. Her first book, Body into Balance: An Herbal Guide to Holistic Self Care, is due out with Storey Publishing in early 2016.
---
Contact Maria
Wintergreen Botanicals, LLC
Allenstown, NH
(Bear Brook SP)
603-340-5161 cell
office@wintergreenbotanicals.com
By appointment only.
---
---
For Media & Organizations:
Please feel free to use the following and/or anything off this website to promote Maria and her practice or classes. 
---
The Short Bio
Clinical Herbalist Maria Noel Groves, RH (AHG) runs Wintergreen Botanicals Herbal Clinic & Education Center, nestled in the pine forests of Bear Brook State Park. She is a registered professional herbalist with the American Herbalists Guild, certified by the Southwest School of Botanical Medicine, and has nearly two decades of experience with herbs and natural health. Her practice focuses on education and empowerment through classes, health consultations, and journalism. She is the author of Body into Balance: An Herbal Guide to Holistic Self Care.
For more information about Maria and herbs in general, visit www.WintergreenBotanicals.com
---
Photos
You may use any photo from this website, with credit, or pull from the Wintergreen Botanicals Facebook Page photos. All photos by Maria Noël Groves/Wintergreen Botanicals, LLC unless otherwise noted on the credits page (for this website) or in the description of the photo (on Facebook).