Maria Writes About All Things Herbal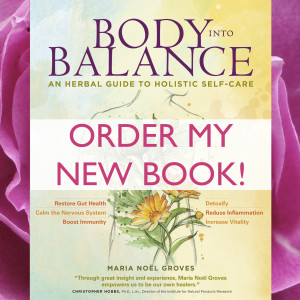 Maria has written prolifically for local and national publications about herbs, food, and health since 1997. She was studying journalism at the University of New Hampshire when herbalism hijacked her life. She landed her first nationally published freelance article in Natural Health magazine just before she received her degree, then went on to become an editor of the magazine, cover the "herb beat," and run the fact-checking department. Although Maria left the magazine in 2002 to pursue a career in herbalism, her love for herbalism and writing are forever intertwined. You can learn more about Maria's journalism background on the About page and order her book, Body into Balance: An Herbal Guide for Holistic Self Care, here.
Read Maria's Herbal & Health Articles
Ultimately this page of the website will become the portal to Maria's forthcoming blog. In the meantime, enjoy perusing a selection of her past articles...
Maria is a regular contributor to Herb Quarterly, Remedies Magazine, Taste for Life, and the Herbal Academy (Herbarium and Advanced Course).... but you'll have to subscribe to them to read these pieces.
New Additions!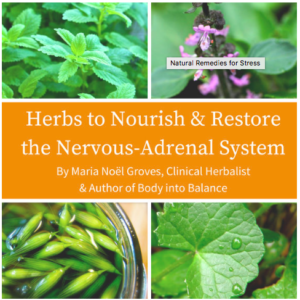 Herbs to Nourish & Restore the Nervous-Adrenal System
Holy Basil: Growing & Using the Zen Herb
Holistic Allergy Support, which is a good intro to Herbs for Allergies
Gut Healing-Soothing Herbs & Tea Recipe
Herbal Teas for Peace & Serenity (that you can grow!)
Making Sleep Tea (video)
5 Key Herbs to Relieve Stress & Boost Mood
Gotu Kola: Herb of Adaptation & Connectivity
Introduction to Digestive Wellness & Herbs (radio interview)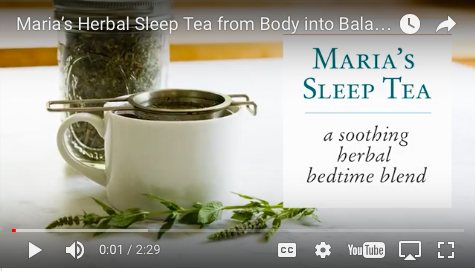 Guest Blogs & Articles (including some book excerpts)
Simple Summer Sippers: Iced Herbal Beverages (HerbRally blog)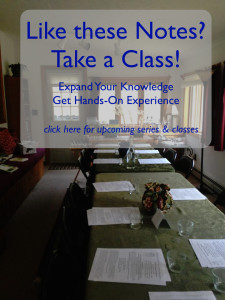 Key Herbs for Managing Chronic Pain (ArborVitae school blog)
The Heart As the Center of Emotions & Herbs that Gladden the Heart (Herbaria Newsletter, book excerpt)
Approaches to Cognitive Health: Favorite Practices & Materia Medica (Journal of the American Herbalists Guild)
Improving Sleep Naturally (Mind Body Green Blog, book excerpt)
6 Nutrients that Can Transform Your Skin (Mind Body Green blog, book excerpt)
Spring Detox Basics (Storey blog, book excerpt)
Art of Herbal Formulation (Blue Ridge School blog)
The Heart of the Matter: Cardio Tonic Herbs (HerbRally blog)
Select Herbal & Medicinal Posts for the Co-op Buzz Blog
Fungi with Benefits: Mushrooms for Food & Medicine
Easy-Growing Herbs for Medicinal & Culinary Use

What Do I Do with Leftover Herbs?

Making Herbal Oils, Salves & Creams - Summer Skin Care

Gifts You Can Drink: Herb & Fruit Cordials


Love Your Skin Even If You Love Your Skin
Stress Less: Herbs to the Rescue!

Stop the Itch! Poison Ivy & Bug Bite Relief

Herbal Healing on the Go! Build Your Own Natural First Aid Kit

Brain Boosters: Favorite Memory Herbs

Stay Healthy: Natural Cold & Flu Support

Select Food Posts for the Co-op Buzz Blog
Why You May or May Not Have "Gluten Issues"

The Great Veggie Swap Out: Not Your Standard Starch


Adventures in Parmesan Country

Put Your Iron in the Fire: Cooking with Cast Iron
Revitalize Your Diet in 6 Simple Steps

Fresh Herbs for Holiday Cooking
Selected Articles from the Concord Co-op's Natural Buzz Newsletter
Chocolate: The Dark & The Light of It
Oh Umami! - Fresh, Delicious, Healthy & Low Calorie Flavor Enhancers

Be a Bad Host: Strengthen Your Immunity

Holiday & Seasonal Cooking with Fresh Herbs
Get Outdoors: Fun Ways to Stay Active this Winter
Stay Healthy This Winter: Natural Cold & Flu Support

TheDailyTea.com/Tea Magazine Selected Articles

A Cup a Day... Keeps the Cold & Flu Away
Withywindle Nature Blog

Barking Up the Right Tree - Medicinal Barks

White Pine, A Common & Useful Evergreen Healer

An Herbalist's View of Hemlock Tree