A Multitude of Herbal Education Opportunities!
Maria offers her core Home Herbalist Series and the Beyond the Home Herbalist Series in her Wintergreen Botanicals classroom in New Hampshire and online. In 2017 she will offer her first on-site herbalist intensive training program. Hundreds of students have completed these great study programs! However, Maria also offers affordable and free individual community classes. Many of Maria's classes feature topics covered in her her new book  You can check out the rates and topics to SCHEDULE MARIA to come teach a special class for your group.
Quick Links
Home Herbalist Series • Beyond the Home Herbalist Series
New Advanced Intensive Herbalist Training Program
Maria's Special Herbal Study Series
Empower yourself in herbal medicine with Maria's Home Herbalist Series and the Beyond the Home Herbalist Series. Each of the nine classes in each series will introduce you to a body system - how it works, when things go wrong, and how to bring it back into balance with herbs, nutrition, and lifestyle - as well as a remedy-making technique. You'll finish the series with a strong background in herbal medicine, the ability to confidently use herbs in your home for everyday ailments and overall wellbeing, and a stocked home apothecary.
In My Classroom
Take part in the dynamic environment in the Wintergreen Botanicals classroom and gardens located in Allenstown, New Hampshire, surrounded by the pine forests of Bear Brook State Park. Enjoy the camaraderie of your fellow classmates, plant swaps, and other special opportunities. If you're able to make the drive and commitment, it's worth it! Free 30-minute herb walks before selected classes.
Distance/Online
Perfect for students far from Allenstown or those without the flexibility to commit to a set schedule of classes. Study the same course content at your own pace with lengthly class notes and recipes, audio mp3 files of live classes, exclusive access to remedy-making videos on YouTube, and optional homework assignments. Download it all to your computer and revisit it as often as you'd like.
The Home Herbalist Series
Same course material for both classroom and online versions:  
Class 1: Introduction to Herbalism & Herbal Nutrition | The Art of Tea
Class 2: Stress & Energy: Adaptogens for Health | Tinctures
Class 3: Relaxation & Mood: Herbs for the Nervous System | Flower Essences
Class 4: Digestive Wellness: Herbs for the Upper & Lower GI | Herbal Oils
Class 5: Detoxification: Herbs for the Liver, Colon & Urinary Tract | Capsules
Class 6: Herbs to Support Blood Sugar Balance | Skin Salves
Class 7: Heart Health: Hypertension & Cholesterol | Herb Honey & Vinegar
Class 8: Herbs for Immunity, Allergies, Cold & Flu | Elderberry Syrup
Class 9: Herbs for Women & Men | Lip Balm, Cream, Bodycare
Course registrations are nonrefundable.
Click here for series comparisons, certificate info, policies, and FAQ.
Online/Distance
Registration Options:
or 
individual classes available by request for $20/each
Beyond the Home Herbalist Series
Same course material for both classroom and online versions:  
Class 1: Backyard Medicine | Tea Blending
Class 2: Herbal Safety | Herb-Infused Broths
Class 3: Longevity & Vitality | Cordials, Elixirs & Oxymels
Class 4: Brain-Boosting Herbs | Brainiac Bonbons
Class 5: Strong Bones | Nourishing Infusions & Seaweed Snacks
Class 6: Managing Chronic Pain | Gin Raisins or Topical Pain Oil
Class 7: Strong Lungs | Herbal Cough Syrup
Class 8: Healthy Skin with Herbs | Flower Water & Herbal Exfoliant
Class 9: Herbal Allies for Weight Loss | Herbal Chocolate Truffles!
Course registrations are nonrefundable.
Click here for series comparisons, certificate info, policies, and FAQ.
Online/Distance
Register:  
individual classes available by request for $20/each
 Advanced Intensive Herbalist Training Program
15 Classes Total
Every Other Tuesday 9:30 am - 4 pm
May 1 through November 13, 2018
In the Wintergreen Botanicals Classroom & Gardens, Allenstown, NH
Registration now open! Early Bird Discounts Through January 31!
Click here to register for just the Advance series,
Click here for all three 2018 series bundled together
Advanced Herbalist Intensive  Training Program
This 15-class, 90-hour intensive series is only available as a live class in Maria's Allenstown, New Hampshire classroom on weekDAYS, every other week from May through mid-November. The homework for this class (also required to be completed to get the Herbalist Certificate) is less formulaic and more experiential - botany exercises, researching herbs, making various remedies at home, case studies, project presentations, etc. Expect the homework to take 50-90 hours outside of classroom time. Although students will find it easier to complete the Home Herbalist and Beyond series before jumping into the Advanced series, the topics are arranged in such a way that determined students could do all three series simultaneously (even though the advanced series actually begins before the weeknight classes) to complete the Herbalist Certificate Program in 7 months. Topics include...
Topics Covered, Taught by Maria:
Gardening & Wildcrafting Herbs
Botany, Identification and Plant Families, Field Work
Organoleptics, Phytochemistry, Quality Assessment, and Intro to GMPs
Constitutional Energetics and Taste of Herbs
Advanced Apothecary Techniques including Herbal Formulation, Percolation, and Flower Essences
Clinical Skills, Case Studies, Setting Up an Herbal Practice
Advanced Clinical Topics: Autoimmune, Advanced Gut Repair, Thyroid, Endocrine
Special Guest Teachers and Topics:
Saving and Planting Herbs Seeds with Val White
Aromatherapy & Plant Spirit Medicine with Jessica LaBrie
Tongue, Nail, and Facial Assessment with Sara Woods Kender
Medicinal Mushrooms with Nathan Searles
Lyme Disease with Debbie Mercier
Cancer Support & Prevention with Christine Tolf
Note: This course is only available live (not online). Students will have access to online materials and may begin working on course material before classes begin.
Course registrations are nonrefundable.
Click here for series comparisons, certificate info, policies, and FAQ.
Click Here for a TENTATIVE overview of course dates, rates, and topics for all three 2018 series at Wintergreen Botanicals - Home Herbalist, Beyond, and Advanced
Registration Now Open!  Click Here 
Cost: $1,500 for the advanced series alone - Early Bird $1,375 January 1-31
Bundle It With the Home Herbalist and Beyond Series: $1,950 - Early Bird $1,800
(If you have already completed the Home Herbalist and Beyond Series - online or live - then use the promo code SERIESRETURNER for a $100 discount on the Advanced course registration.)
Together, these three series comprise the
Furthering Your Education ~ New in 2018, Advanced series students will receive a complimentary student membership to the American Herbalist Guild (and Home Herbalist/Beyond series students will receive a complimentary student membership to the United Plant Savers).
 Online Classes ~ Quick Links 
Maria offers a variety of online classes. You'll receive all class/course materials via email within two business days of your purchase, and you'll be able to complete the classes on your own time. They all include remedy-making videos and detailed class notes. Several also include audio mp3 recordings of the full class. You may request any individual class ($20/each) from the Home Herbalist or Beyond the Home Herbalist Series by emailing office@wintergreenbotnaicals.com.
Click the image below for details on each online class and to register online.

Maria Out & About Individual Herb Classes
Don't have time to take a whole herbal series or just want a taste of what Maria has to offer? Register or swing by for one of her upcoming classes in New Hampshire or elsewhere in the country. Maria's classes are sure to inspire, educate, and empower you with the joy of herbs!
Upcoming Herbal Classes
American Herbalists Guild Live Webinar Intensive Series
Herbal Endocrine System Support 
Live Dates: 7-9 pm EST, Thursdays, January 11, 18, 25, February 1, 2018
Although the endocrine system can be intricate and complicated, herbs are our allies in shifting the body into hormonal harmony. In this webinar series, Maria will demystify the endocrine system, keying in on four common areas of concern: stress and the adrenals, blood sugar and the pancreas, the thyroid, and men and women's hormone balance. You will see how interconnected the nervous-endocrine system is and how to approach seemingly complex cases with herbs as a primary agent of change. $100 for American Herbalist Guild Members. $150 for non-members. Early Bird Discount: $17 off if you register before December 31! Recordings will be available to registrants after the live classes. Click here to register and for more details.
More 2018 classes to be announced in spring!
Maria won't be offering a whole lot between now and her March 1 manuscript deadline for her second book. 😉 
Did You Know?

American Herbalist Guild members get 10% off online classes as well as on-site classes that take place at Wintergreen Botanicals in Allenstown. Note that this discount can NOT be used alongside other discounts (including early bird rates) but it can be applied to bundled series rates. Learn More
Also, many insurance and employee wellness programs (including SchoolCare) offer incentives, discounts, and reimbursements when you attend wellness classes like these. Check with your insurance company or HR/wellness department to see if the classes are eligible, and bring any necessary paperwork to class for Maria to sign.
United Plant Savers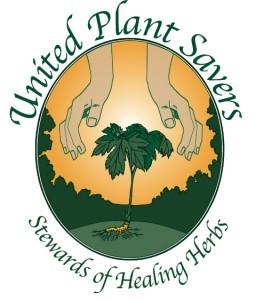 Wintergreen Botanicals is proud to be a UpS Partner in Education, supporting sustainable harvesting practices and medicinal plant conservation while educating our future herbalists.
Class Refund & Cancellation Policy
For Classes at Wintergreen Botanicals or Online ONLY
For classes at other locations, please see that organization's policy.

Both classroom and online Wintergreen Botanicals class/series registrations are generally nonrefundable. 
If you are displeased with the class or class materials and would like a refund, or if you did not receive your online materials via email, please contact office@wintergreenbotanicals.com to discuss.
If you feel this cancellation/refund policy is unfair for your situation, contact Maria directly to discuss at  office@wintergreenbotanicals.com