A Multitude of Herbal Education Opportunities!
Maria offers her core Home Herbalist Series and the Beyond the Home Herbalist Series in her Wintergreen Botanicals classroom in New Hampshire and online. In 2017 she will offer her first on-site herbalist intensive training program. Hundreds of students have completed these great study programs! However, Maria also offers affordable and free individual community classes. Many of Maria's classes feature topics covered in her her new book  You can also SCHEDULE MARIA to come teach a special class for your group.
Quick Links
Home Herbalist Series • Beyond the Home Herbalist Series
New Advanced Intensive Herbalist Training Program
Maria's Special Herbal Study Series
Empower yourself in herbal medicine with Maria's Home Herbalist Series and the Beyond the Home Herbalist Series. Each of the nine classes in each series will introduce you to a body system - how it works, when things go wrong, and how to bring it back into balance with herbs, nutrition, and lifestyle - as well as a remedy-making technique. You'll finish the series with a strong background in herbal medicine, the ability to confidently use herbs in your home for everyday ailments and overall wellbeing, and a stocked home apothecary.
In My Classroom
Take part in the dynamic environment in the Wintergreen Botanicals classroom and gardens located in Allenstown, New Hampshire, surrounded by the pine forests of Bear Brook State Park. Enjoy the camaraderie of your fellow classmates, plant swaps, and other special opportunities. If you're able to make the drive and commitment, it's worth it! Free 30-minute herb walks before selected classes.
Distance/Online
Perfect for students far from Allenstown or those without the flexibility to commit to a set schedule of classes. Study the same course content at your own pace with lengthly class notes and recipes, audio mp3 files of live classes, exclusive access to remedy-making videos on YouTube, and optional homework assignments. Download it all to your computer and revisit it as often as you'd like.
In the Classroom  
At Wintergreen Botanicals, Allenstown, NH
Monday Nights
Jun 19 - Aug 28, 2017
Download the Flyer
This series is FULL
Email office@wintergreenbotanicals.com to get on the wait list or get first dibs on 2018.
The Home Herbalist Series
Same course material for both classroom and online versions:  
Class 1: Introduction to Herbalism & Herbal Nutrition | The Art of Tea
Class 2: Stress & Energy: Adaptogens for Health | Tinctures
Class 3: Relaxation & Mood: Herbs for the Nervous System | Flower Essences
Class 4: Digestive Wellness: Herbs for the Upper & Lower GI | Herbal Oils
Class 5: Detoxification: Herbs for the Liver, Colon & Urinary Tract | Capsules
Class 6: Herbs to Support Blood Sugar Balance | Skin Salves
Class 7: Heart Health: Hypertension & Cholesterol | Herb Honey & Vinegar
Class 8: Herbs for Immunity, Allergies, Cold & Flu | Elderberry Syrup
Class 9: Herbs for Women & Men | Lip Balm, Cream, Bodycare
Online/Distance
Registration Options:
or 
individual classes available by request for $20/each
Beyond the Home Herbalist Series
Same course material for both classroom and online versions:  
Class 1: Backyard Medicine | Tea Blending
Class 2: Herbal Safety | Herb-Infused Broths
Class 3: Longevity & Vitality | Cordials, Elixirs & Oxymels
Class 4: Brain-Boosting Herbs | Brainiac Bonbons
Class 5: Strong Bones | Nourishing Infusions & Seaweed Snacks
Class 6: Managing Chronic Pain | Gin Raisins or Topical Pain Oil
Class 7: Strong Lungs | Herbal Cough Syrup
Class 8: Healthy Skin with Herbs | Flower Water & Herbal Exfoliant
Class 9: Herbal Allies for Weight Loss | Herbal Chocolate Truffles!
Online/Distance
Register:  
individual classes available by request for $20/each
 Advanced Intensive Herbalist Training Program
Two Mondays per Month, 9:30 am - 4:30 pm
Dates: May 8 & 22, June 12 & 26, July 10 & 24, August 14 & 28,
September 11 & 25, October 16 & 30, November 13 
The 2017 Series is FULL
Click here for the flyer with course details.
Herbalist Certificate Program
students must complete all of the following to get a certificate as an herbalist:
1. Home Herbalist Series (in the classroom or online), including all homework
2. Beyond the Home Herbalist Series (in the classroom or online), including all homework
3. Herbal Intensive Training Program, including all homework
Together, these three programs represent approximately 150 classroom hours.
Click here for an overview of course dates and topics for all three 2017 series at Wintergreen Botanicals - Home Herbalist, Beyond, and Advanced
 Online Classes ~ Quick Links 
Maria offers a variety of online classes. You'll receive all class/course materials via email within two business days of your purchase, and you'll be able to complete the classes on your own time. They all include remedy-making videos and detailed class notes. Several also include audio mp3 recordings of the full class. You may request any individual class ($20/each) from the Home Herbalist or Beyond the Home Herbalist Series by emailing office@wintergreenbotnaicals.com.
Click the image below for details on each online class and to register online.

Maria Out & About Individual Herb Classes
Don't have time to take a whole herbal series or just want a taste of what Maria has to offer? Register or swing by for one of her upcoming classes in New Hampshire or elsewhere in the country. Maria's classes are sure to inspire, educate, and empower you with the joy of herbs!
Upcoming Herbal Classes
Accredited College Course! 
Intro To Herbology 
CHWN115N, CRN 32645
At Nashua Community College, Nashua, NH
Thursday nights, 5-9:45 pm, June-July (8 consecutive classes)
This three-credit course is open to college students and the general public. The content is similar to my Home Herbalist Series; however, it includes mandatory homework, quizzes, a final exam, and project. It is open to the public. $648 plus a $20 admission fee plus a materials fee (materials fee is paid to me on the first day of class). See the summer NCC schedule here. Click here to register online or call 603 578-8900.
Cordials & Chocolates!
Saturday, November 11, 10 am - 12:30 pm
At Canterbury Shaker Village, 288 Shaker Road, Canterbury, NH
This class combines our popular herb and fruit cordial class with new material on making chocolate treats including truffles! Festive cordials featuring seasonal produce like apples, pears, and cranberries are a delicious way to celebrate the holidays, both to serve at gatherings and give as gifts. Fruit and herbs combine beautifully in simple, delicious recipes with limitless possibilities – sweet anise cordial, lemongrass fusion, Cape Codder cranberry, and spiced maple pear cordial, to name a few. Chocolate also provides the perfect backdrop for decadent sweets perfect for special occasions and gift giving. Maria will demonstrate the basics of cordial-making and infusing herbs in chocolate, including both simple and more complicated recipes. We'll make a batch of herb-infused truffles together for you to taste and bring home, and you'll also have the opportunity to craft your very own 4-ounce cordial. Whether you give these goodies as gifts or enjoy them for yourself is up to you! All ingredients and materials will be included for your take-home truffles and cordial except the alcohol (due to liquor regulations), which you can easily add at home. Cost: $60 ($50 for CSV members). Preregistration required. Click here to register.
Do-It-Yourself Herbal Holiday Bodycare Gifts 
Saturday, December 2, 10 am - 12:30 pm
At Canterbury Shaker Village, 288 Shaker Road, Canterbury, NH
Save money and your health with great, all-natural bodycare and herbal gifts. We'll discuss and demonstrate the basic steps for making lip balm, body cream, bath salts & sugars, scrubs, aromatherapy spray, and massage oil—then get to make five of your own products to bring home and give as gifts. Find out just how easy it is to make big batches all at once! The holiday season is just beginning; start making gifts now while you have the time and enthusiasm, and create gift baskets to give this year. Cost: $55 ($45 for CSV members). Preregistration required. Click here to register. 
More classes TBA if/as they are scheduled ~
At Conferences
Maria enjoyed her 2016 talks this past year at the American Herbalists Guild Symposium, Great Lakes Herb Faire, NOFA-NH Winter Conference, NOFA Summer Conference, Traditions in Western Herbalism Conference, and several Mother Earth News Fairs.
Stay tuned for more conference appearance details and listings, including Maria's talks at the 2017 New England Women's Herbal Conference August 25-27 - early bird discounts now, and this event sells out quickly!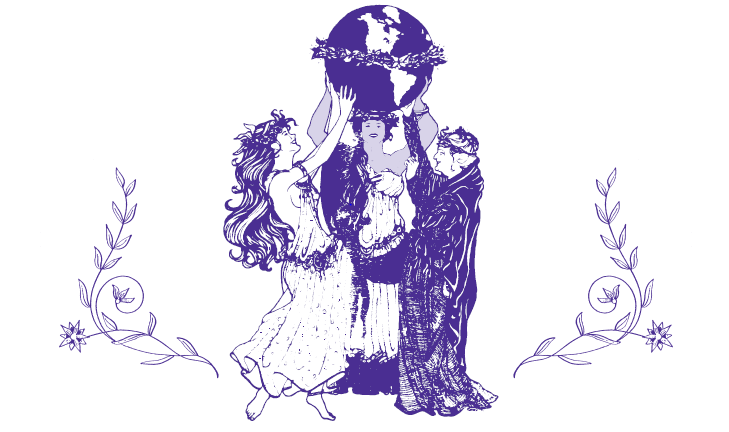 Did You Know?

American Herbalist Guild members get 10% off online classes as well as on-site classes that take place at Wintergreen Botanicals in Allenstown. Learn More
Also, many insurance and employee wellness programs (including SchoolCare) offer incentives, discounts, and reimbursements when you attend wellness classes like these. Check with your insurance company or HR/wellness department to see if the classes are eligible, and bring any necessary paperwork to class for Maria to sign.
United Plant Savers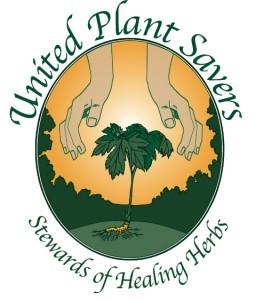 Wintergreen Botanicals is proud to be a UpS Partner in Education, supporting sustainable harvesting practices and medicinal plant conservation while educating our future herbalists.
Class Refund & Cancellation Policy
For Classes at Wintergreen Botanicals or Online ONLY
For classes at other locations, please see that organization's policy.

Both classroom and online Wintergreen Botanicals class/series registrations are generally nonrefundable. 
If you are displeased with the class or class materials and would like a refund, or if you did not receive your online materials via email, please contact office@wintergreenbotanicals.com to discuss.
If you feel this cancellation/refund policy is unfair for your situation, contact Maria directly to discuss at  office@wintergreenbotanicals.com