Book #2 News!
Maria's forthcoming new book on medicinal herb gardening will release early next year and will soon be available for preorder. This book will serve as a fabulous resource for anyone interested in growing healing herbs and making remedies from them, and it makes a perfect companion with my first book, Body into Balance. The title, cover art, and a preview will soon be available - stay tuned! Join my mailing list for up-to-date announcements. In the meantime, enjoy the following information on my bestselling first book below ~
Get Your Very Own
Signed Copy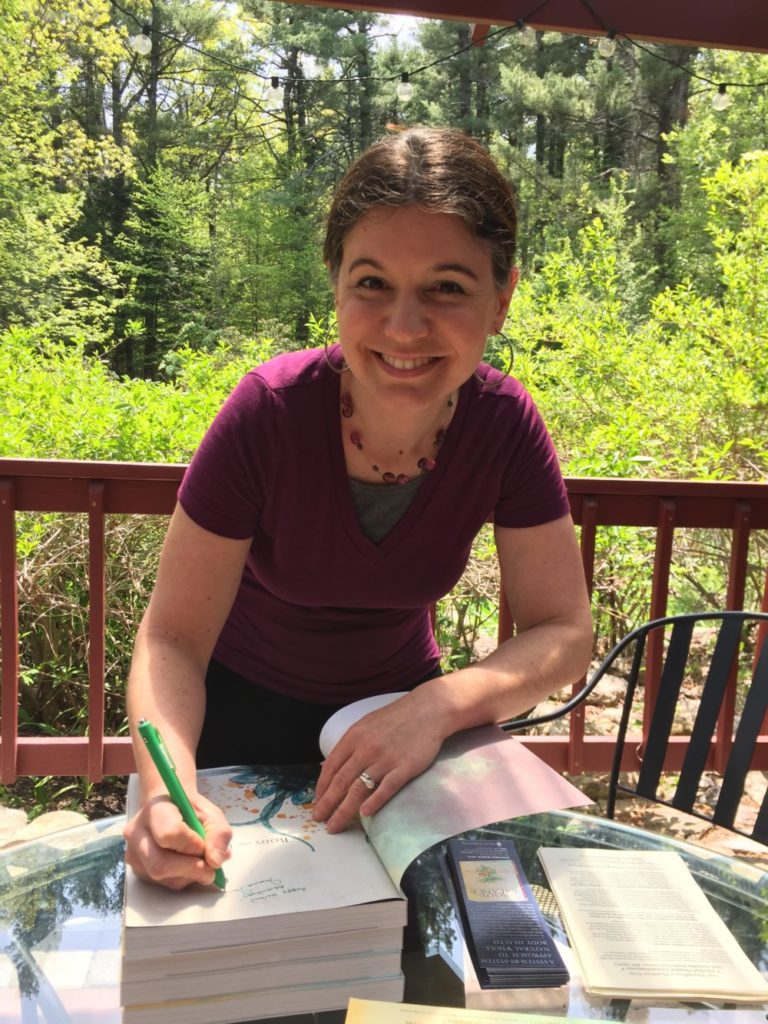 Learn How to Use Herbs to Bring Your Body into Balance
I'm incredibly excited to pull my herbal writings and course material together into one refreshed, expansive book. This gorgeous and highly readable book will be a boon to anyone who hopes to take better control of their health and understand how herbs, nutrition, and lifestyle changes can improve their wellbeing. Because it focuses on common herbs and follows a holistic anatomy and physiology approach based on body systems, the material is easily understood by the newbie yet is also approachable for those with a medical background. Perfect for the everyday person wanting to learn how to use herbs, the herb student, the herbal practitioner, or anyone!
Yes, this book is available (often for less money) on Amazon
, Barnes & Noble, IndieBound, and other online booksellers. You're also welcome to ask for it at your local bookstore - in fact, they may already carry it. I'm thrilled that the book will be so easily accessible and affordable, but...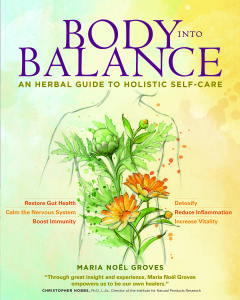 If you order the book directly from me, you'll better support the work that I do AND you'll get it a SIGNED copy with the opportunity for a CUSTOM INSCRIPTION.
Or you may prefer to join me at a Book Signing event - I have several scheduled throughout New Hampshire, with more to come across the country. Though the book tour is officially over, you can purchase books at any class at Wintergreen Botanicals in Allenstown and specified classes out and about, as well as conferences.
You can PREVIEW the book here and here and here, 
and read this review by the Herbal Academy of New England.
Also check out some excerpts here.
You're sure to love this book!
I don't sell wholesale books personally, but you can easily set up a wholesale account directly with Storey Publishing by contacting sales@storey.com.
Maria's book is now available in softcover ($24.94) and hardcover ($34.95)!
Enjoy these Glowing Reviews:
Endorsements
From some of the most respected herbalists in the country ~
"Much of the modern illness we face is a reflection of life out of balance -- with nature, with daily rhythms, with ourselves. Maria Noel Groves offers readers an opportunity to return to nature by returning to ourselves. This is the beginning of our healing."
— Aviva Romm, M.D., author of Botanical Medicines for Women's Health, winner of the James Duke Award for Excellence in Botanical Literature
•
"Through great insight and experience, Maria Noel Groves empowers us to be our own healers."
— Christopher Hobbs, Ph.D., L.Ac., A.H.G., Institute for Natural Products Research (INPR)
•
"Maria Noel Groves guides readers to use botanicals safely and effectively, with an understanding that herbs offer the greatest health benefits when incorporated into a daily regiment to prevent disease."
— David Winston, R.H.(A.H.G.)
•
"If you are floundering with your health care and need some guidance, this easy-to-understand introduction to herbal medicine is your book."
— Sharol Marie Tilgner, N.D., author of Herbal Medicine From the Heart of the Earth