Please Note: Due to the extreme busy-ness in my schedule from March through October releasing my second book, traveling to teach, my local teaching schedule, and my current client load, I will be taking very few (possibly no) new clients during this time. Feel free to reach out, but I may need to refer you to someone else. I will do my best to point you in a good direction! Thank you for understanding.
Get Yourself on a Better Path
Do you have a health concern (or several) that you'd like to approach naturally and are unsure where to start or are concerned about herb-drug interactions? Or do you simply want to feel better and improve your body's resistance to disease with a good routine that includes herbs? I can help. During an herbal consultation, Maria will take your whole health into consideration and develop a do-able plan with you specifically tailored to your needs. Appointments available in the Allenstown office and via phone.
Yes, You Can Feel Healthier. Naturally.
Maria Noel Groves, clinical herbalist, is available for herbal health consultations. These thorough consultations are one to two hours long and typically result in herbal, lifestyle, food, and supplement recommendations. 

Maria is able to work with a variety of health concerns; however, she is only one part of your health care team. Herbalists cannot diagnose or cure conditions in this country -- we may simply help guide you to a healthier lifestyle -- and it is always important to work with your medical or naturopathic doctor for serious health conditions. Maria is happy to work with your primary care practitioner and to make referrals for other types of health care professionals. She is dedicated to offering you the best quality care available.
---
Wintergreen Botanicals is located in Allenstown near Bear Brook State Park.*
• 20-30 minutes from Concord 
• 30-40 minutes from Manchester.
• 45-60 minutes from Nashua
• Approx. 60 minutes from the Lakes and Seacoast regions 
• PHONE CONSULTS ALWAYS AVAILABLE
---


How to Schedule an Appointment
1. Read the Consent and Disclosure form. You don't need to sign anything. This just explains what a consultation entails and what Maria does and doesn't do.
Download the Consent & Disclosure Form
2. Schedule an appointment with Maria. 
Keep in mind that Maria will need your intake form a few days before the appointment to prepare. You can schedule your appointment by calling 603-340-5161, or by emailing office@wintergreenbotanicals.com. 

If you are scheduling an office (rather than telephone) visit, Maria will send you directions to Wintergreen Botanicals in Allenstown.
3. Fill out and return your Intake Form so that it is received at least three business days before your appointment. Download here Intake form in .doc to fill out and return electronically Intake form in .doc to fill out and return electronically or as Intake form in .pdf to print and fill out by hand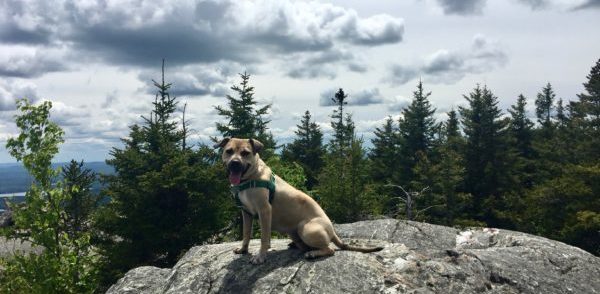 Meet Reishi
Reishi is our rescue dog and my office mate. For those of you who are coming to my office for your consult, she will not be in the office when you are here; however, she does spend most of her days in here with me. She a mellow, very friendly, medium-sized mutt (likely a pit mix). Although she is not hypoallergenic, she is low shed. If having a dog in the office poses any concerns for you - allergies, dog phobias, etc. - please don't hesitate to let me know so we can work something out. If you'd like to meet her while you're here, let me know!

Schedule
HOURS
By appointment only. 
Monday - Friday
10 am - 5 pm
Limited weeknight and early morning hours available upon request.
---
CONTACT TO
SCHEDULE
Call 603-340-5161 (cell) or 
Email Maria at office@ wintergreenbotanicals.com to make an appointment or get more details.
---
PAYMENT METHODS
Cash, check, and credit cards accepted. 
---
CANCELLATIONS 
If you are unable to make it to your appointment, please contact Maria by phone or email as soon as possible. Cancellations must be made within 24 hours. Cancellations made within less than 24 hours may be subject to an invoice for half the consultation cost. "No shows" will be charged the full rate.
Rates
The cost of recommended remedies is not included in consultation rates.

 These rates apply equally to clients who visit the office and distance phone clients.
Package Plans

These cost less over the long haul vs "a la carte" rates.
Payment is due at your initial appointment. It IS possible to upgrade from one plan to another. Most clients start with the Short-Term plan then upgrade as needed to subsequent plants.
(Distance clients will be invoiced after the initial appointment with one week to pay.)
A Year of Care: $350
Initial 60-90 minute consult
Five 30-minute follow ups
Unlimited email support*
Handouts, recipes as needed
(Although most clients will schedule all their appointments within a 12-month period, clients who need less regular follow ups may use their plan over an 18-month period.)
Six Months of Support: $275
Initial 60-90 minute consult
Three 30-minute follow ups
Unlimited email support*
Handouts, recipes as needed
(Although most clients will schedule all their appointments within a six-month period, clients who need less regular follow ups may use their plan over a one-year period.)
 Short-Term Support: $200
Initial 60-90 minute consult
One 30-minute follow ups
Unlimited email support for two months
Handouts, recipes as needed
A La Carte Rates
Payment due at the appointment.
Initial Consultation - $175

 for 60-90 min
Follow Up - $50 per 30 min
Meet & Greet - $25 for (up to) 15-minute phone call to ask general questions. To ensure your safety and quality care, will not be able to give customized health advice during this time. It is a chance to learn how I approach my clients' care to see if it's a good fit for you.
Email Quick Questions - $15 per email* (prior clients only)
*Email questions from pre-existing clients should be simple and require no more than five minutes of my time to answer. To ensure the best possible care, follow up appointments are encouraged for complicated questions and concerns.