Grow Your Own Herbal Remedies
Releases February/March 2019!
PREORDER Your Very Own
Signed Copy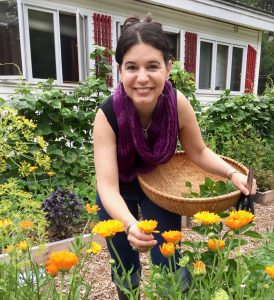 Learn How to Create Your Own
Customized Healing Garden
Good health grows in nature, especially when you plant healing herbs in your backyard! But, what should you plant in your garden? In my forthcoming book, you'll meet more than 50 easy-to-grow medicinal herbs and more than 20 themed healing gardens based on body systems and common healing concerns, chock full of recipes! Healing topics and recipes include daily tonics, stress relief, flavorful herbs, brain boosters, digestive support, detoxification, skin care, pain relief, and more.
Yes, this book is also available for preorder (sometimes for less money) on Amazon
, Barnes & Noble, IndieBound, and other online booksellers, but...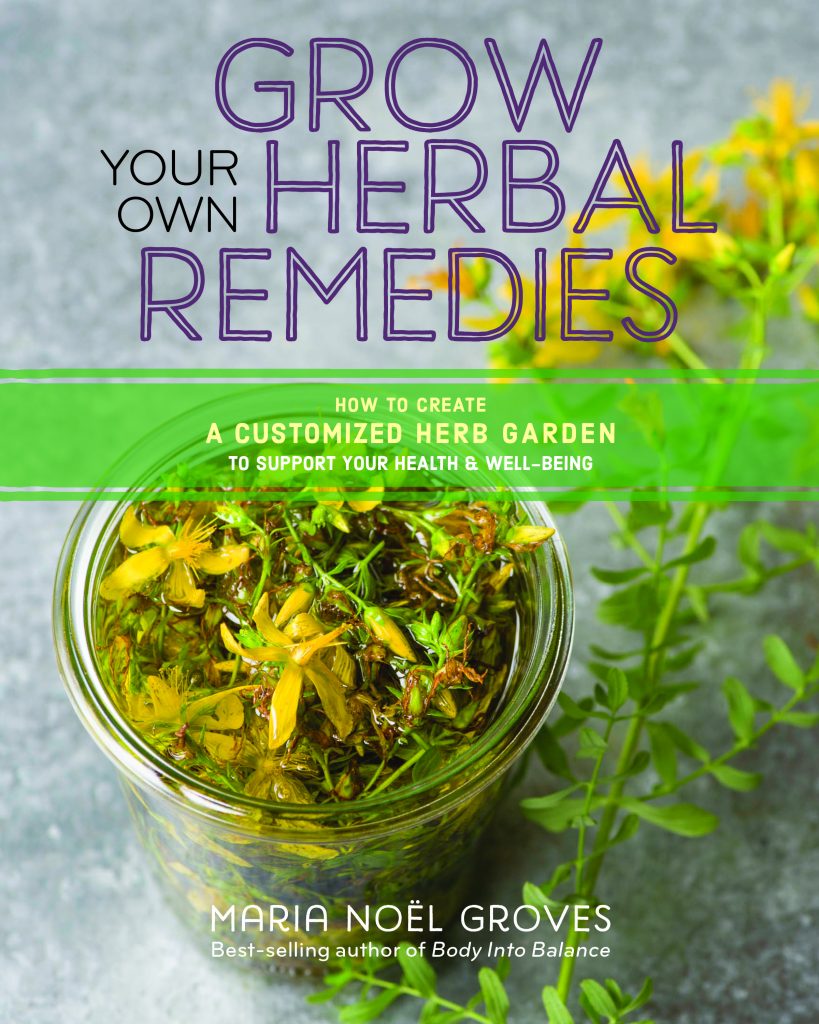 If you preorder the book directly from me, you'll better support the work that I do AND you'll get it a SIGNED copy with the opportunity for a CUSTOM INSCRIPTION. $24.95 Softcover
Your order will ship in late February/early March 2019, hot off the press.
You're sure to love this book! 
I don't sell wholesale books personally, but you can easily set up a wholesale account directly with Storey Publishing by contacting sales@storey.com.
The Book at a Glance
Note that the book is still being tweaked and are subject to minor changes before the book is officially completed.
Journey into the Book ~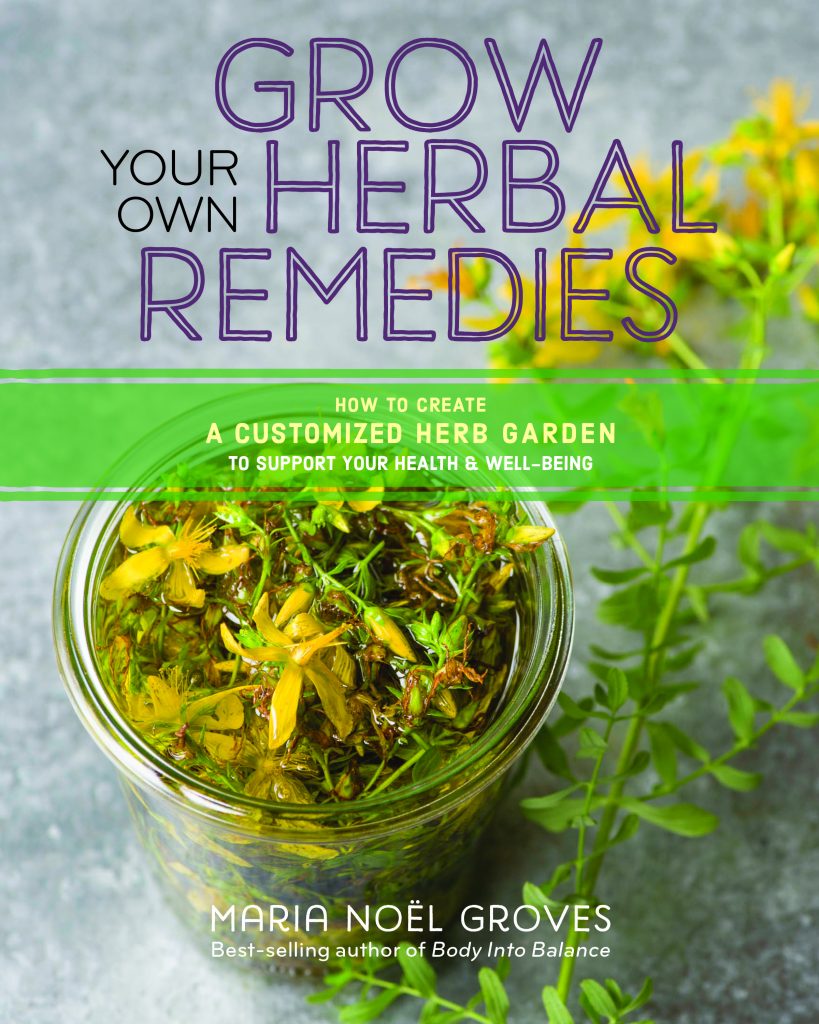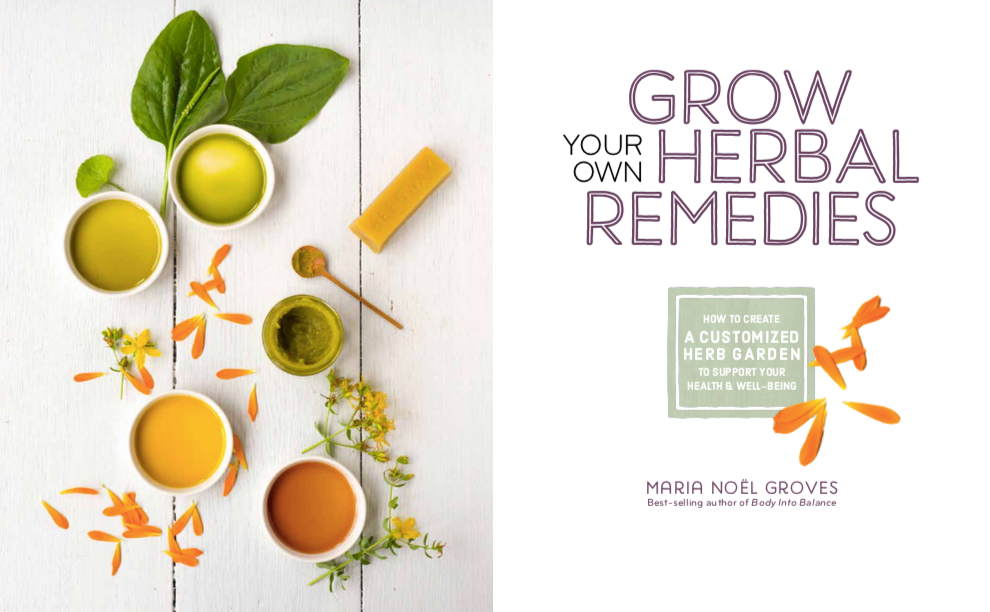 Check out the Tentative Table of Contents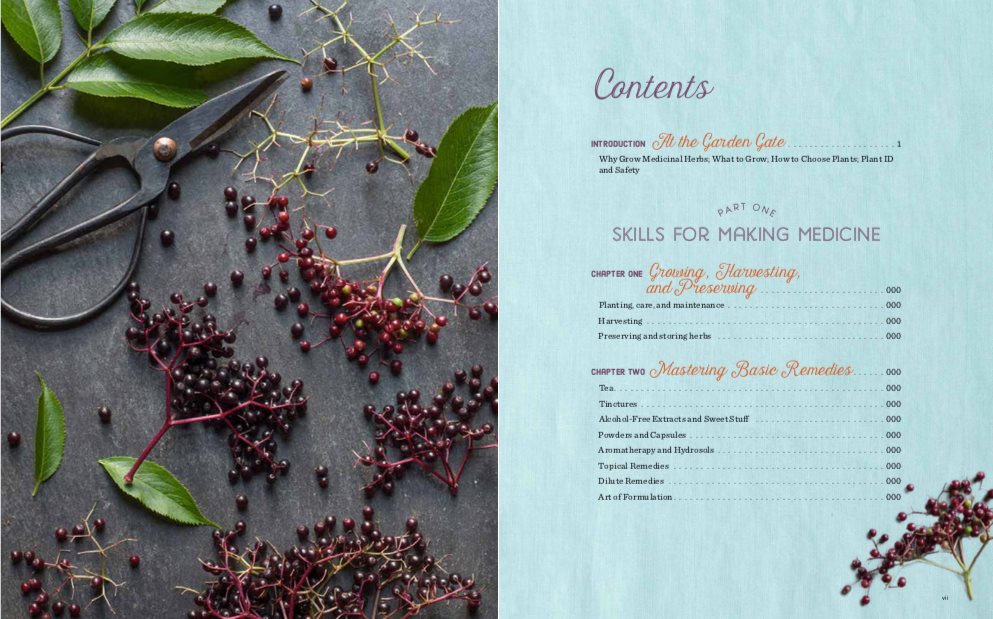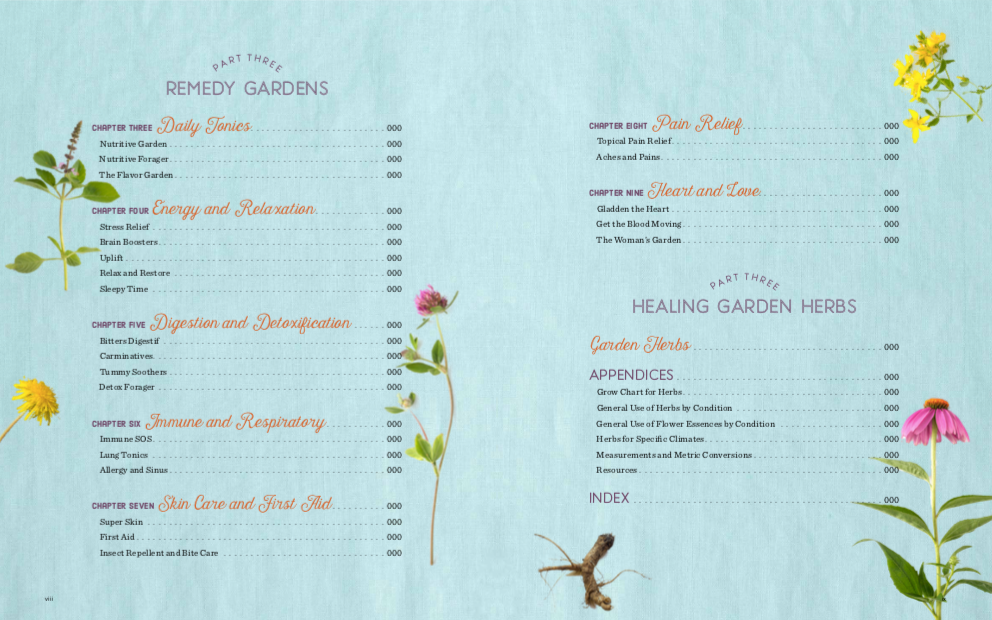 The Start of the Introduction

Basic Herb Preservations and Remedy Techniques Fully Illustrated

Opener to the Daily Tonics Section

Detox Forager Opener

Chock Full of Recipes within Each Garden Theme!

Healing Theme Gardens Focus on Four to Five Favorite Herbs Each

Opener to the Garden Section on Topical Herbs

Detailed Plant Profiles on More than 50 Cultivated & Wild Herbs