Grow Your Own Herbal Remedies
Now Available!
Order Your Very Own
Signed Copy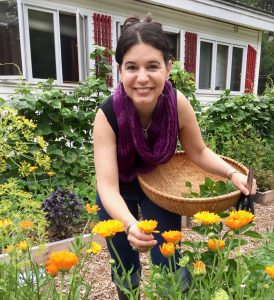 Learn How to Create Your Own
Customized Healing Garden
Good health grows in nature, especially when you plant healing herbs in your backyard! But, what should you plant in your garden? In my forthcoming book, you'll meet more than 50 easy-to-grow medicinal herbs and more than 20 themed healing gardens based on body systems and common healing concerns, chock full of recipes! Healing topics and recipes include daily tonics, stress relief, flavorful herbs, brain boosters, digestive support, detoxification, skin care, pain relief, and more.
Update! The book is now available and shipping promptly within 1-2 business days! If you order the book elsewhere, you may not get it until after April 2 (the official release date), but orders placed through me will be sent immediately.
Yes, this book is also available for preorder (sometimes for less money) on Amazon
, Barnes & Noble, IndieBound, and other online booksellers, but...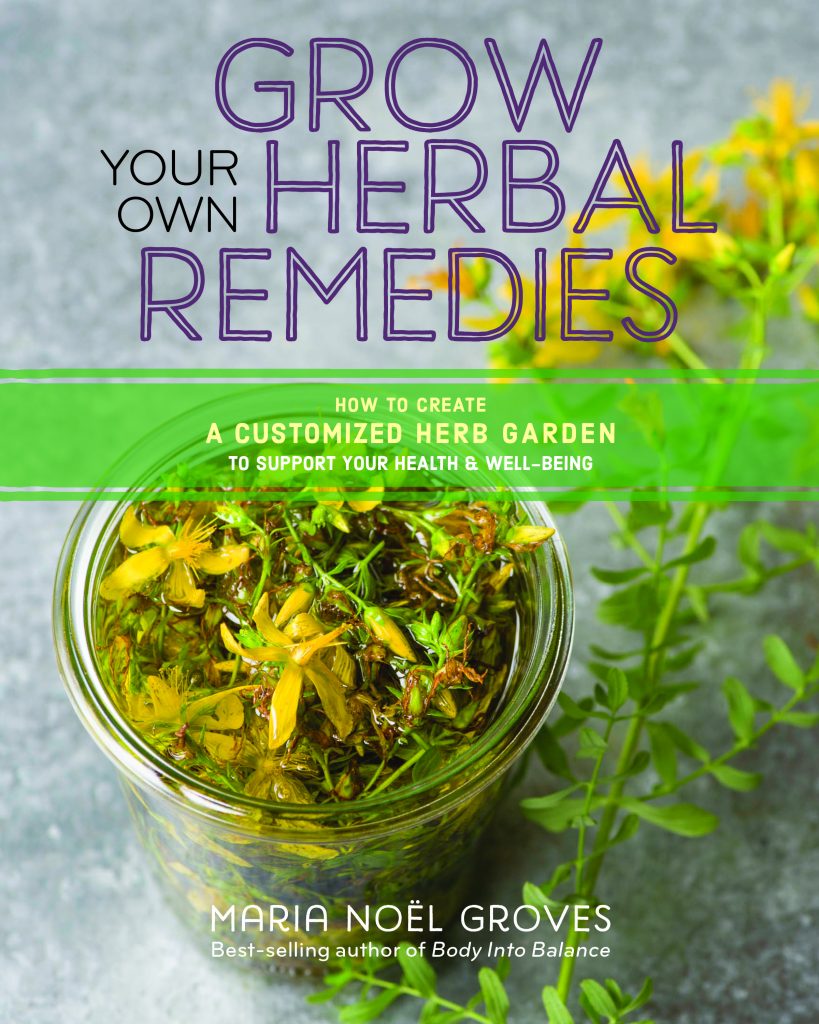 If you order the book directly from me, you'll better support the work that I do AND you'll get it a SIGNED copy with the opportunity for a CUSTOM INSCRIPTION plus BOOK BONUS access (if your order is placed by April 30, 2019). $24.95 Softcover
Your order will promptly within 1-2 business days.
You're sure to love this book! 
And You'll Get Special Early Order Bonus Items!
(list of all the juicy bonus goodies outlined below)
I don't sell wholesale books personally, but you can easily set up a wholesale account directly with Storey Publishing by contacting sales@storey.com.
Bonus Goodies!
Bonus access will be emailed to you automatically on all orders placed through me (not on Amazon, etc.) before April 30.
Bonus e-Books contain...
In-Depth Book Overview Including Easy Reference Lists of Recipes & Plants Covered
Quick Guide to Medicinal Uses of Common Culinary Herbs
Additional Plant Profiles of Alder, Aloe, Evergreens, Magnolia, New England Aster, Peach, Witch Hazel
"Bonus Chapter" on Medicinal Mushrooms including Growing, Wildcrafting, Processing, Recipes, and Profiles on Reishi, Shiitake, Turkey Tails, Chaga, and Maitake
Huge Chart Overview of Growing Needs and Habits of ALL the Plants Covered in the Book and Bonus e-Book
Four Special Remedy Making Videos Featuring Recipes from the Book!
From the Tummy Soothing Garden ~ Tea: Gut Healing Tummy Tea Take 1, Marshmallow Overnight Cold Infusion (with some amazingly tasty additions!)
From the Brain Boosting Garden ~ Tincture & Teas: Rosemary Fresh Plant Tincture, Fresh Rosemary-Lemon Tea, Minty Memory Tea
From the Immune SOS Garden ~ Elderberry Syrup & Oxymel: Darcey Blue's Amazing Elderberry Syrup, Alcohol-Free Elder-Rosehip Oxymel
Also from the Brain Boosting Garden ~ Powders & Bonbons: How to Powder Your Own Herbs, Brainiac Bonbons (honey-nut butter-herb balls)
$5 off your seed order of $50 or more - AMAZING selection! Expires April 30.
10% off One of Maria's Online Herbal Study Course Series
Applicable for the full Home Herbalist Series OR the Beyond the Home  Herbalist Series Expires April 30.
---
About the Book
Grow Your Own Herbal Remedies teaches you how to customize your own herbal garden -- big or small -- based on your own health needs and garden habitat. The book is organized into 23 theme gardens based on health benefits including first aid, delicious flavors, stress support, relaxation, cognition and focus, detoxification, nutrition, women's health, aches and pains, and more. Each themed garden features four to five key easy-to-grow herbs, specific indications of their uses as well as growing needs, and simple, effective recipes you can make with your herbs. The book also includes tips for organic backyard gardening (including container gardening), basic remedy making techniques, and more than 60 detailed profiles of individual herbs outlining medicinal uses, gardening/foraging tips, how to harvest and prepare them, safety, and recommended dosages/forms. Common backyard wild herbs and medicinal weeds are also included. With 336 full-color pages, gorgeously photographed and laid out, you'll be inspired by how easy it is to grow and make your own potent herbal remedies and connect with the plant world in your own backyard.
Some examples of remedies you'll learn how to grow and make:
Lemon Balm Catnip Glycerite for digestion, colic, and nervous indigestion
Dandelion-Violet Leaf Pesto for deep nutrition, spring cleansing, and bone strength
Nettle Oat Chai for nutrition and a tasty beverage
Mineral Rich "Coffee" Syrup for gentle detoxification and minerals, excellent to use to sweeten herbal or traditional coffee
Brainiac Bonbons as a daily energy and cognitive tonic
Rose Sipping Water, Rose Hydrosol and Rose Glycerite to gladden your heart and de-stress your day
My mom's Quick Dill Pickles to improve digestion and ease an upset tummy
Multiple Gut Healing Tummy Teas for gut repair
Elder-Rosehip Oxymel for immune support
Aches & Pains, Strains & Sprains Tincture/Liniment featuring common wild weeds
Calendula Comfrey Cream excellent for itchy and aging skin
Allergy Tincture Blend for seasonal allergies
---
The Book at a Glance
There may be minor differences between these book images and the final printed version.
Journey into the Book ~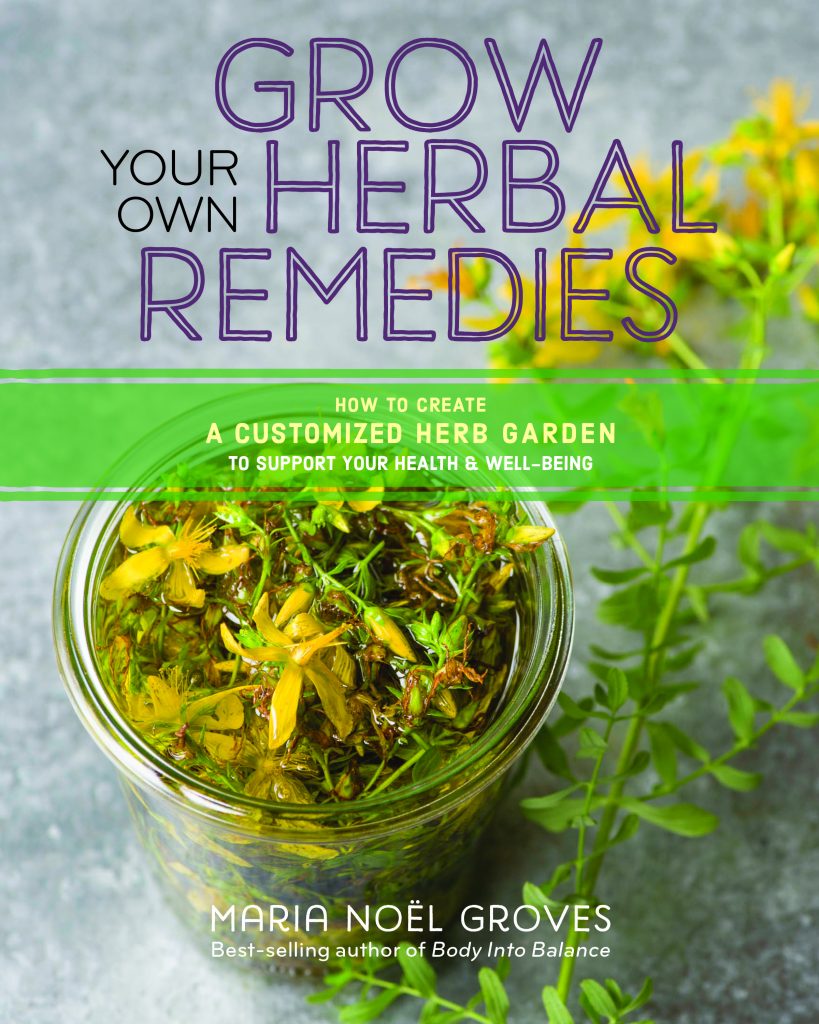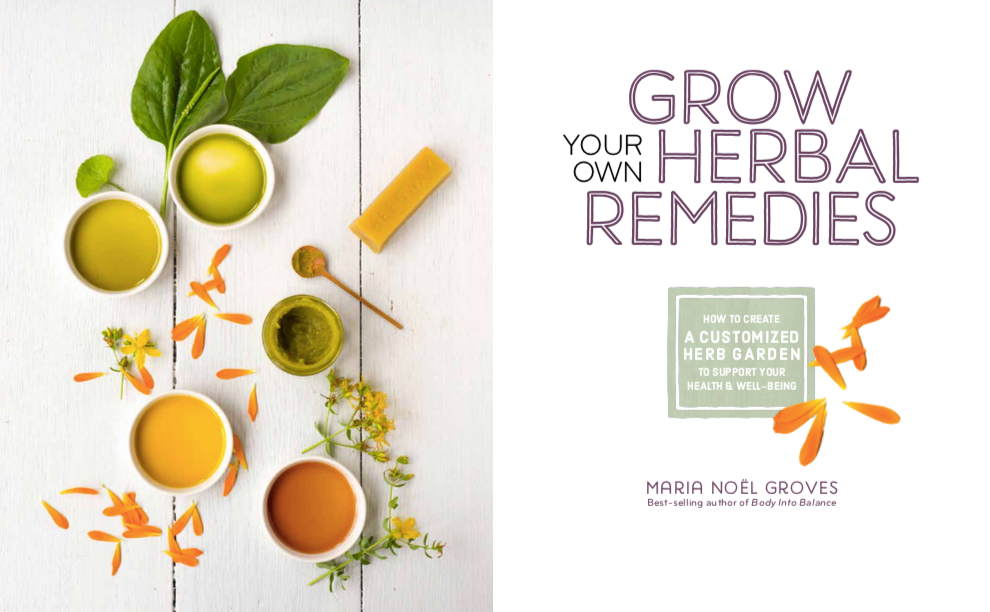 Check out the Tentative Table of Contents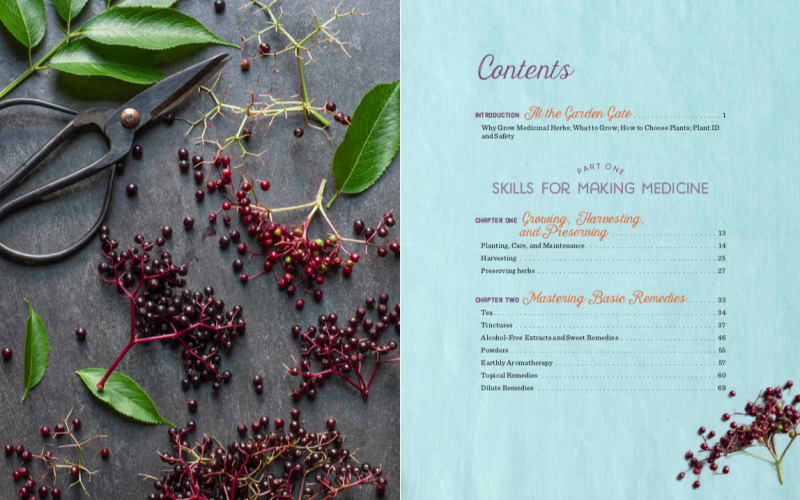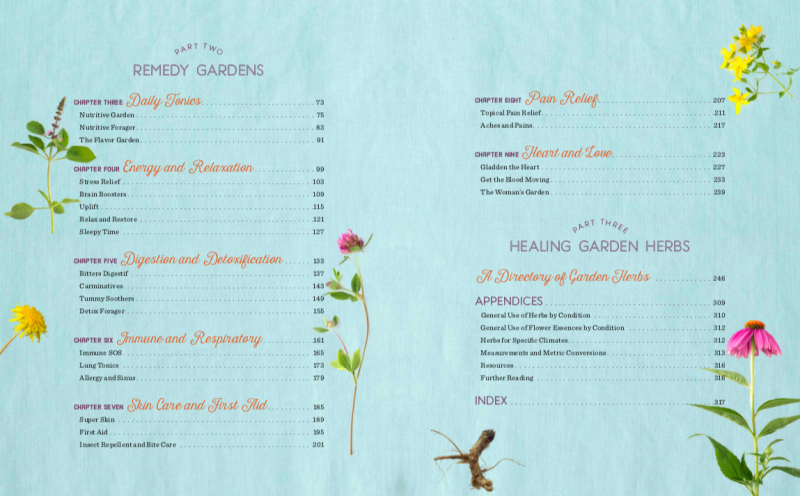 The Start of the Introduction

Basic Herb Preservations and Remedy Techniques Fully Illustrated

Opener to the Daily Tonics Section

Detox Forager Themed Garden Opener

Healing Theme Gardens Focus on
Four to Five Favorite Herbs for Each Health Topic

Chock Full of Recipes within Each Garden Theme!

Opener to the Garden Section on Topical Herbs

Detailed Plant Profiles on More than 60 Cultivated & Wild Herbs